Pop-up shops are short-term, temporary organised events consisting of the use of empty physical spaces, such as retail space that is not being used, to get potential customers. Currently, any kind of spaces are being used such as art galleries, hotels or even tube stations. In the same way as traditional street markets, these spaces are reactivated and set up to launch new ideas, especially in the arts and creative fields.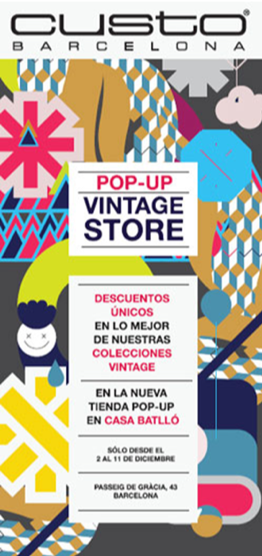 Six different partners from Ireland, Greece, Poland, Lithuania and Spain, are participating in the PUSH Project (https://push-project.eu), which is promoted and coordinated MEAG (Mullingar Employment Action Group, from Ireland) and co-financed by the Erasmus+ Programme (Strategic Partnership for vocational education and training, ref. 2017-1-IE01-KA202-025699).
Since its inception in October 2017, Dramblys has been working in collaboration with the rest of partners to promote a different vision of social innovation aiming to support local small businesses.
Since starting a business implies high costs and risks, it is intended to work in the field of Pop-Up stores, creating a training tool to promote the entrepreneurship education and social entrepreneurship among members of the creative/artistic community. Its objective is to encourage people to strengthen their careers.
This training tool will help them to create more optimistic professional expectations for those who are involved or who want to work into the creative arts, through a free training pack, available on a free platform and easy to access and follow up.
The general aim of PUSH is to guide and strengthen their professional careers by learning to commercialize their work and acquiring business management skills for their future business plans. For this purpose, we will develop the following PUSH project outputs:
Continuing Professional Development (CPD) materials for Pop-up shop entrepreneurs in the creative sector: PUSH Training Course and Associated Course Handbook.
PUSH Platform: a gamified e-learning platform, user-friendly and available in all partners' language.
At the current stage of project development, we have finalised a primary research, engaging with more than 100 people from creative and artistic communities through unstructured interviews in order to discuss and learn about experiences, needs and challenges that they have in their careers, their experiences with mainstream education and the challenges they encounter developing a livelihood from their talent. The project partnership is meeting on the 19-20 of April in Warsaw to analyse the conclusions extracted from the primary research and shall further work on the curriculum development.
More news on the progress made and the project development really soon…